That's a wrap for November'22! Here are some of the things we've done this past month:
Evolve's eYouth Education Program | November 11, 2022
We showcased eScooters and the Polestar to students at Pasadena High School. Through Evolve's eYouth Eduction Program (eYEP), we provide students and Houston's youth an opportunity to learn more about the benefits and show how fun it really is to drive electric!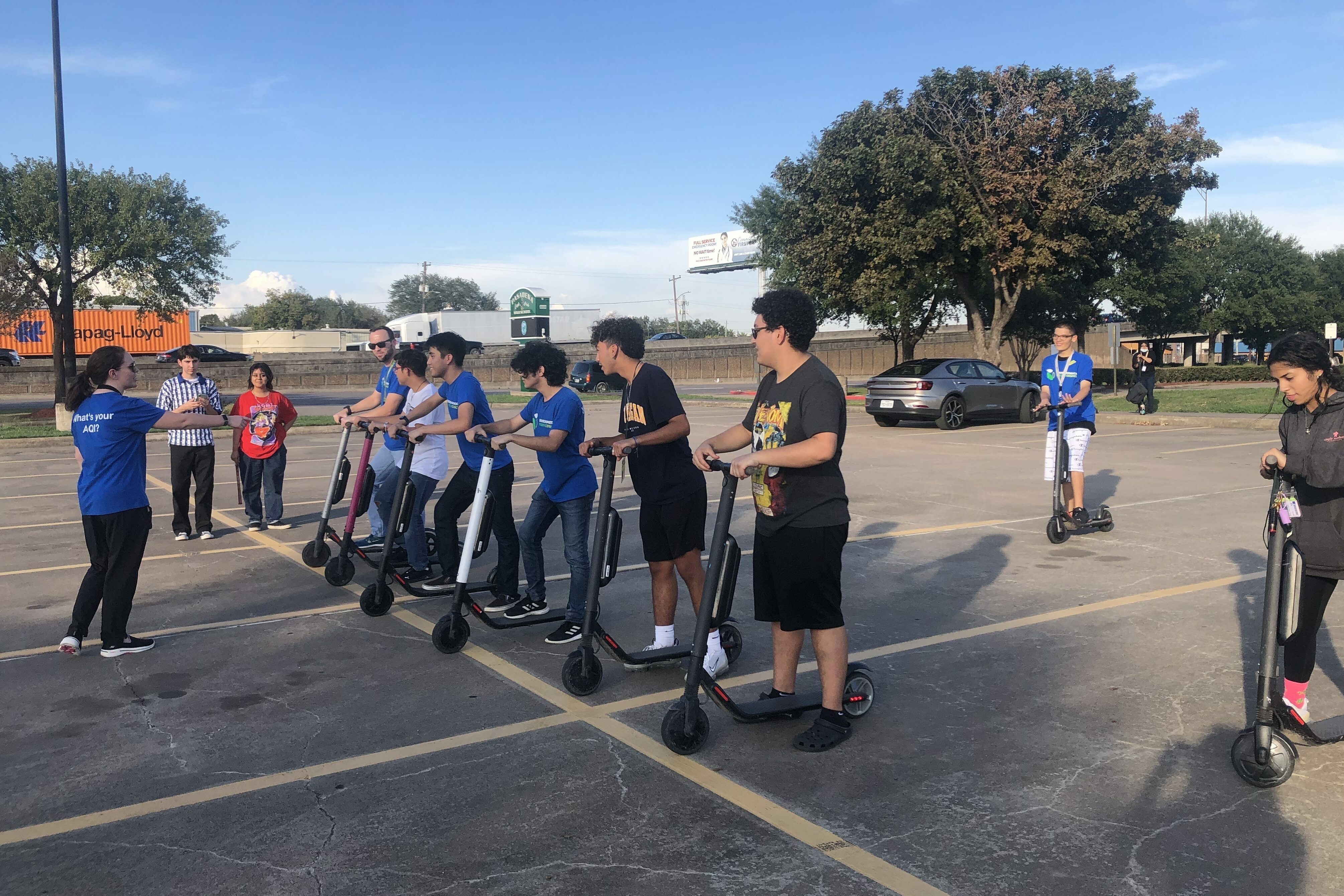 NRG Energy ride and drive | November 15-16, 2022
Evolve had a great time at the NRG Electric Ride & Drive event! Houstonians had the opportunity to take the wheel of an EV and experience first-hand the advantages of going electric. Ride & Drive events are designed to educate Houstonians about the accessibility, and more importantly the affordability, of zero-emissions vehicles. This opportunity lets your organization get up close and personal with EVs.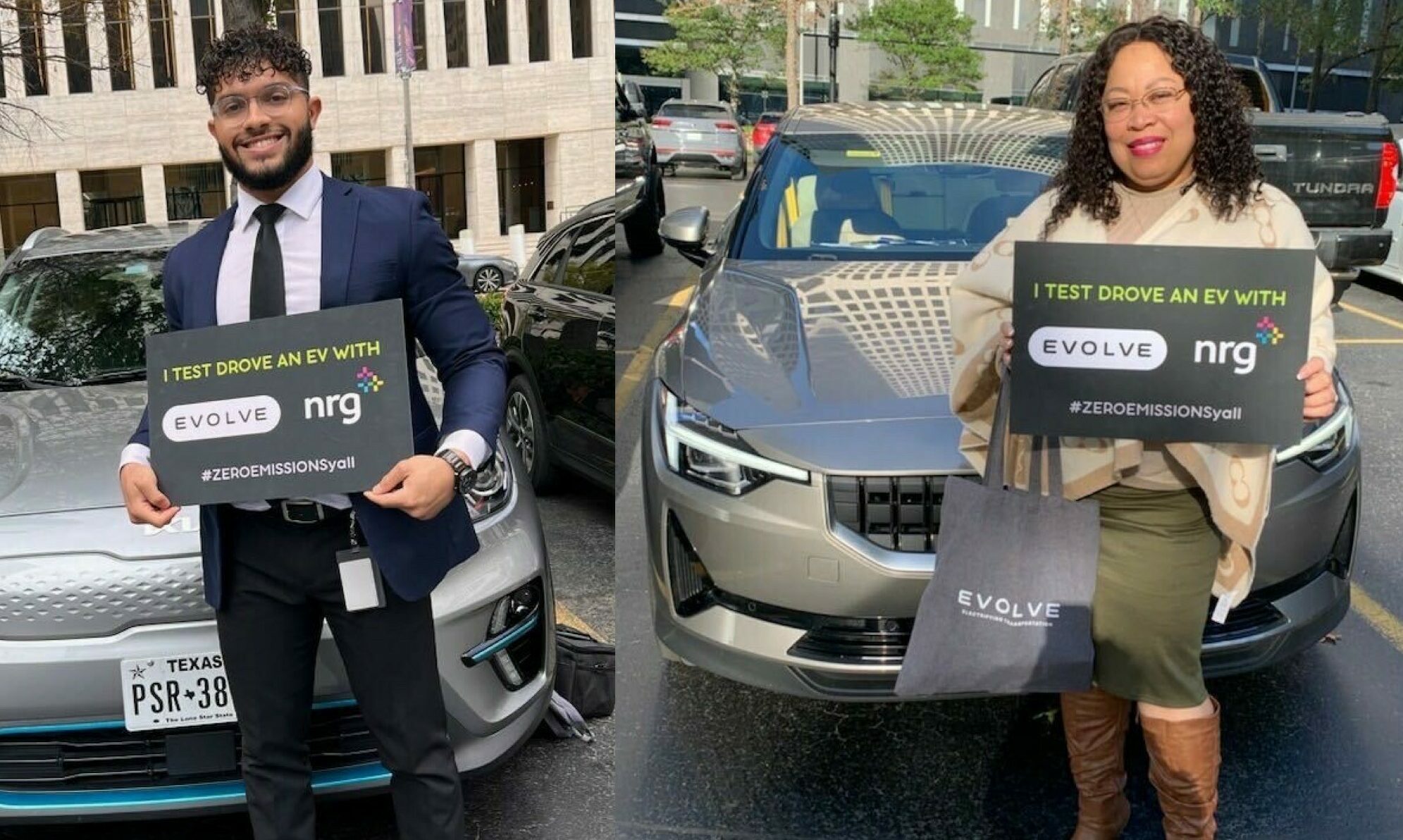 Commercial Zero-Emissions Vehicle (ZEV) Event | November 30, 2022

Evolve Houston held a Commercial ZEV event at the NRG Centre. This was a fun-filled day, which included panel sessions moderated by Andrew DeCandis, HGAC and Phillip Martin, EDF in the morning, and electric commercial ride & drives in the afternoon. Evolve was pleased to have Brian Weeks from GTI, Yanzhi (Ann) Xu from ElectroTempo, Nate Hickman from TCEQ, Trae Camble from Port of Houston, David Owen from CenterPoint Energy, and Dave Schaller from NACFE speak at our event on fleet electrification to regional businesses interested in going electric.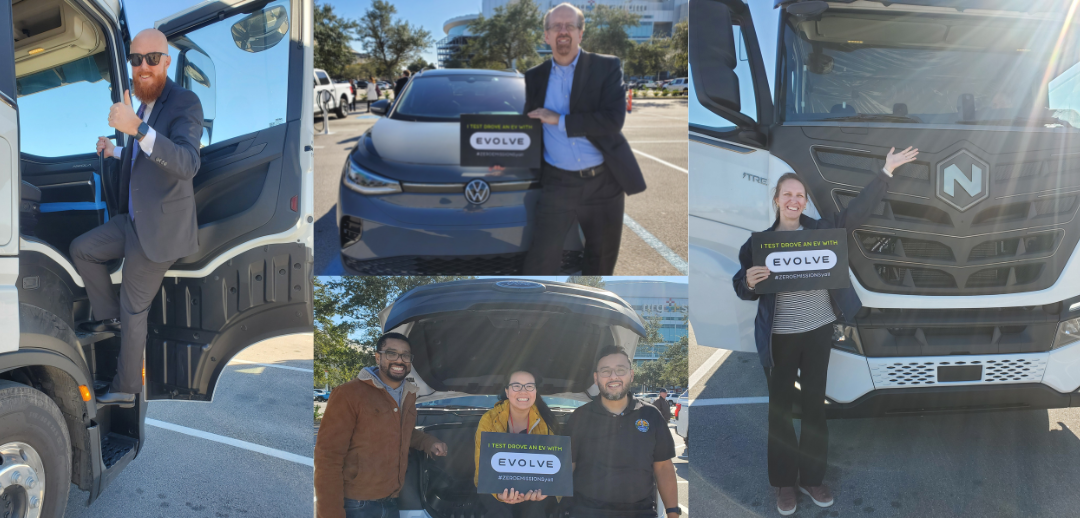 Evolve is so thankful for the continuous support from everyone. Let's finish this year strong!