EVolve Houston is excited to introduce our newest Marketing and Communications Intern, Olivia Feucht. Olivia lives in Baton Rouge and is attending LSU as a fifth-year student pursuing a double major in English and Mass Communications, along with a History minor. In her spare time, she enjoys yoga and outdoor activities like hiking.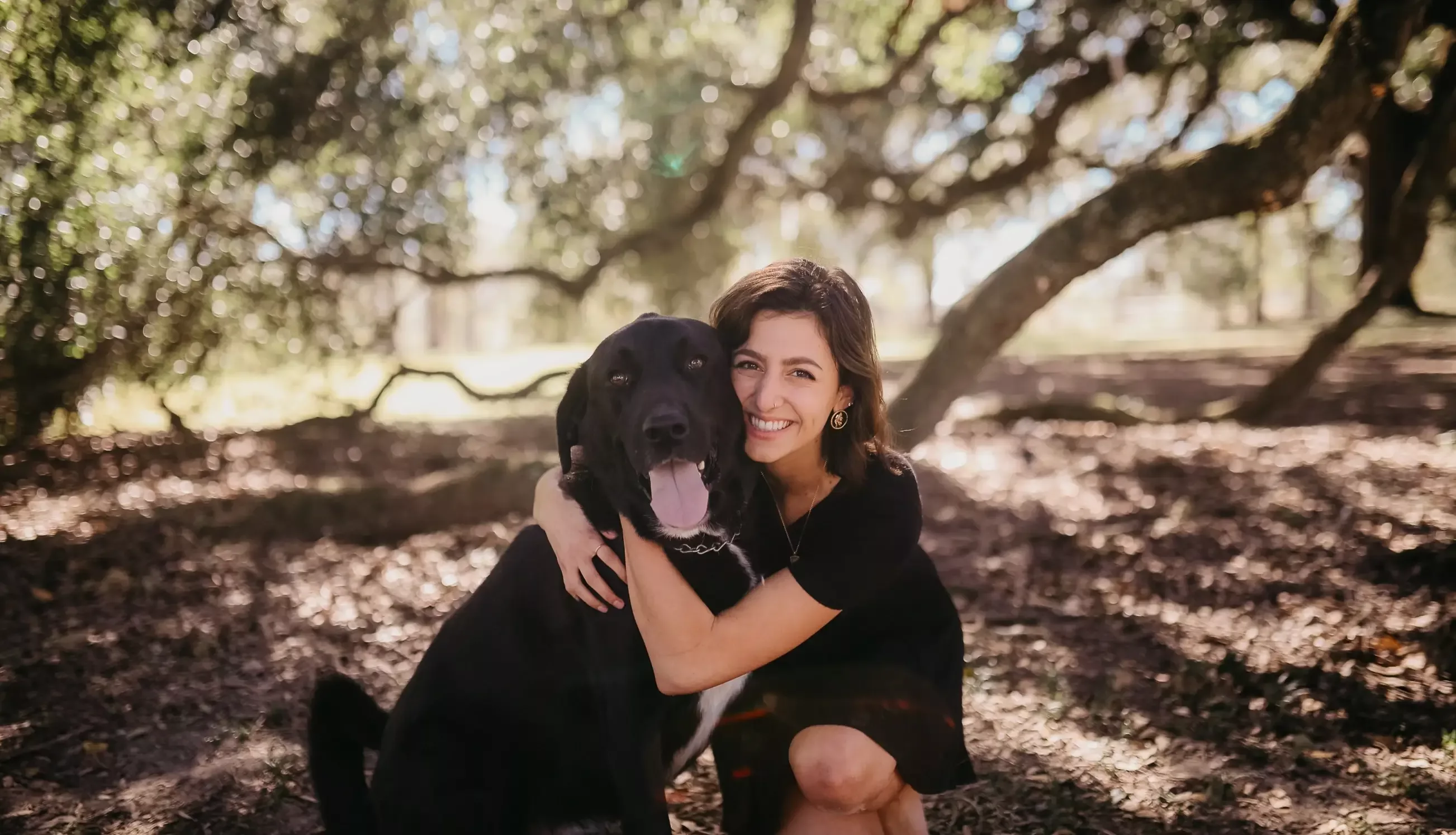 What led you to Evolve Houston?
I had the pleasure of working with LDR Advisory Partners on the Houston Complete Communities project through a collaborative course with Louisiana State University. I was so inspired by their drive, zeal, and dedication that I jumped at the opportunity to work with LDR further through the EVolve Houston internship. The team's dedication to spark change in their community and electrify Houston's transportation reflects my own enthusiasm for environmental justice, and I know that the bright, motivated, and highly connected individuals on the team have the capability to turn that passion into innovative plans of action.

What skills are you hoping to achieve over the next four months?
I'm thrilled to put the past four years of study into action through this internship — I know working with the team's various members and a busy schedule will sharpen my networking and organizational skills. Additionally, I'm hoping to improve creatively through using Photoshop to create original and exciting content for EVolve Houston.

Where did you work previous to EVolve Houston and what are you hoping to bring to the organization?
Prior to EVolve Houston, I worked with LSU and LDR on Houston Complete Communities, a project aimed at empowering various traditionally undervalued areas around the city. Working closely with LDR, I was part of a student-lead team who researched and composed a communications plan for various anchor projects. Teamwork played an enormous part in the group's success, and it's a skill I bring to the table at EVolve Houston. Making a change as significant and pressing as electric transportation cannot be done by one person alone — it requires collaboration and communication, and being a team player is a value I'm glad to carry over from my previous work.

What motivates you?
I've always had a very strong sense of social responsibility; over the years, that has manifested into a passion for advocacy, specifically for the environment. I truly believe that modern society has the power to correct the injustices it has subjected the natural world to throughout history. EVolve Houston fuels this passion by not only acknowledging that responsibility we have towards our world, but also taking solid steps to meet that obligation.

What does EVolve Houston mean to you?
Generationally we are, quite literally, on a mission to save the planet, and EVolve Houston is proof that this mission isn't impossible. The vision of the EVolve Houston group not only works to electrify cars and clean the city's air, but stands as a trailblazing example of how we, as a society, can step up and enforce the changes needed for the sake of our planet. Put simply, EVolve Houston is a beacon of a hopeful future.