HOUSTON, Texas – EVolve Houston, in partnership with Houston Auto Dealers Association (HADA), debuted its EV Showroom at the Houston Auto Show today. The "EVolve Houston EV Showroom" is the first of its kind all-electric feature at the Houston Auto Show and seeks to increase awareness around electric vehicles (EVs) in the Greater Houston area. As part of the exhibit, five EVs, supplied by local dealerships part of the HADA network, will be showcased.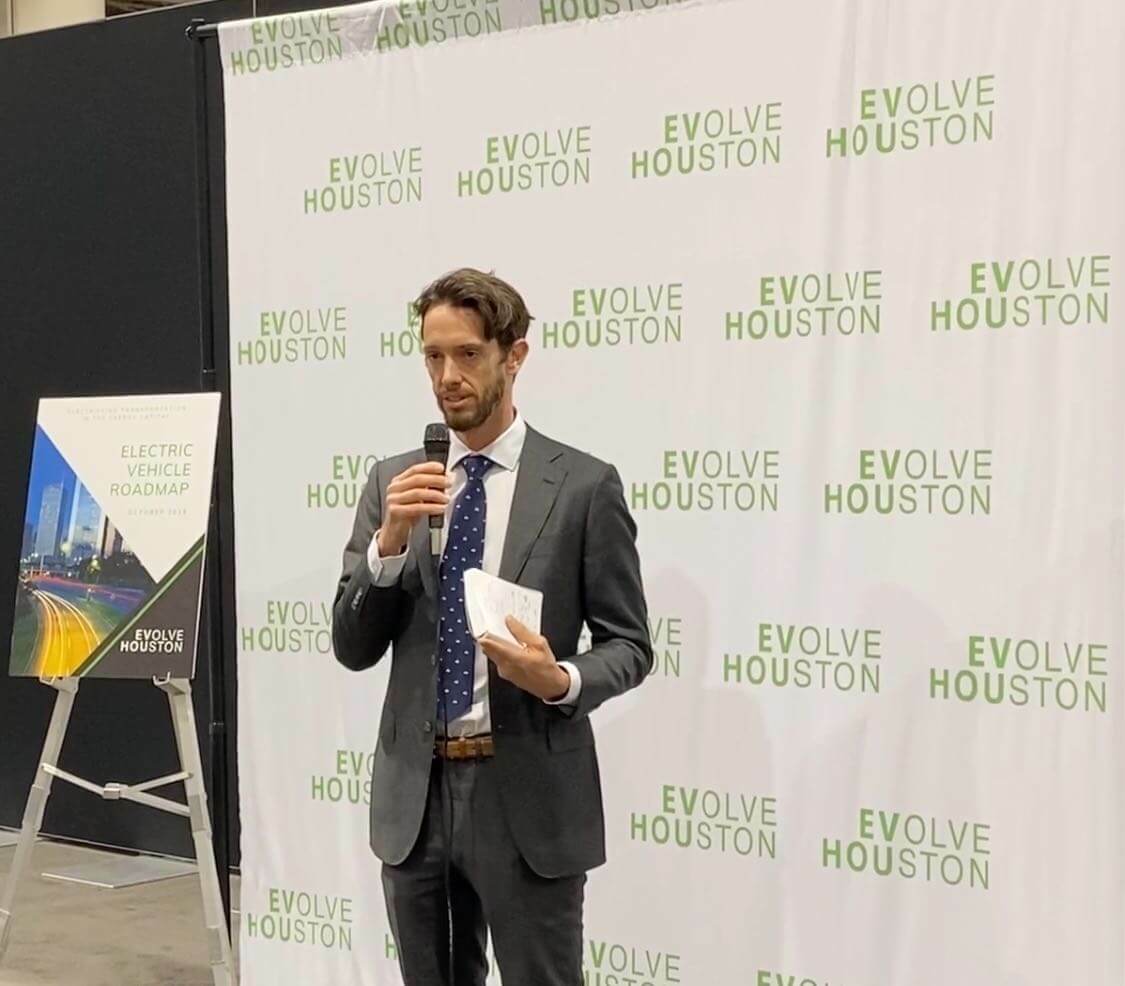 With the goal of having EVs reach 30 percent of new car sales in Houston by 2030, EVolve Houston was launched by Mayor Sylvester Turner in October of last year. The public-private partnership is led by representatives from the City of Houston, CenterPoint Energy, the University of Houston, LDR, NRG Energy, and Shell.

"Today's auto show is a great opportunity for Houstonians to experience the latest technological advances in electric vehicles," said Kenny Mercado, who leads Electric Operations for CenterPoint Energy. "These vehicles are revolutionizing the way we think about transportation. We're excited about the dedicated exhibit and hope this will send a clear message to auto manufacturers that Houstonians are interested in purchasing electric."

The unveiling of the EVolve Houston EV Showroom comes at an exciting time for Houston. "EVs represent a critical technology for the energy transition. Houston stands to benefit from the wide scale adoption of this technology, which will lower emissions, improve health outcomes and address issues of equity. The University of Houston is proud to be part of this leading effort to enhance quality of life in Houston," said Ramanan Krishnamoorti, Chief Energy Officer at the University of Houston.

To accomplish its goal, EVolve Houston developed the "Electric Vehicle Roadmap," which is organized around strategic initiatives in three focus areas: awareness, availability, and affordability. EVolve Houston's Electric Vehicle Showroom will focus on each of these themes. EVolve Houston's collaboration with HADA is a key step forward in achieving its strategic initiatives.
"We commend the Houston Auto Dealers Association for hosting the first ever EV Showroom. Electrification of the transportation sector, coupled with today's vast renewable resources in Texas, will accelerate decarbonization. We are proud to partner with Evolve Houston in support of this effort," said Lynda Clemmons, VP of Sustainable Solutions at NRG Energy.

EVolve Houston's lineup consists of the Audi E-Tron, Chevy Bolt, Jaguar I-Pace, Kia Niro, and Toyota Prius Sportback, showcasing the wide range of EVs available on the market today. Representatives from local dealerships, EVolve Houston, and EVolve Houston's Founding Members will be on-hand to answer questions attendees may have, and share more about their respective commitments to advancing clean transportation.

"The variety of cars we have on display is a testament to Houston area dealers' leadership, growth of the electric vehicle industry and the demand for clean, reliable transportation. This is an exciting time for Houston as it shifts towards electrification, and we are excited to be in the center of it," said Chris George, Executive Director of EVolve Houston.


The 2020 Houston Auto Show at the NRG Center opens on Wednesday, Jan. 22 and runs through Sunday, Jan. 26. Show hours are:
Wed. – Fri. Noon – 9:30 p.m.
Saturday 10:00 a.m. – 9:30 p.m.
Sunday 10:00 a.m. – 7:00 p.m.
Adult tickets are $14 and $5 for children six to 12 years old when accompanied by an adult. Kids under six are free. For more information, visit www.houstonautoshow.com.


About EVolve Houston
EVolve Houston is a coalition of sustainability-minded civic, business, and academic leaders who seek to accelerate clean transportation through electrification. Collaborating with government, academic, private industry, and community leaders, our goal is to improve regional air quality and reduce greenhouse gas emissions in the Greater Houston area.